Buying a Property in France
Buying a new home can be a daunting experience, especially in a country where you're not familiar with either the buying process or the language. La Résidence is a UK-based French property agency and our bi-lingual team has been helping people buy their dream home in France for over 30 years.
We're here to help you every step of the way, from your very first enquiry, right up until you're comfortably settled into your new home (and all the nitty-gritty in between). Once you've found a property that you'd like to buy we will manage the entire buying process for you. We work closely with a UK-based legal firm who specialise in French law, as well as a network of English-speaking Notaire's in France.
We're here to hold your hand throughout the journey, ensuring that process of buying a property in France is as transparent and stress-free as possible.
If you have any questions or would like to recieve a copy of our buying guide to French property then please call us on: Tel: +44 (0) 1865 582 382 Or email: This email address is being protected from spambots. You need JavaScript enabled to view it.
Selling a property in France
We take a proactive approach to selling. Our marketing is targeted and we have a significant online presence. If you have a property in France you wish to sell and would like to see it actively and enthusiastically marketed, please get in touch.
As well as promotion of properties on our own website, our internet-based advertising is extensive and includes use of all of the most important internet property portals, at no cost to you. We also send out weekly property updates to our database of active buyers.
We handle all of the administration of the sale, including commissioning of the required diagnostic reports, briefing the Notaire and liaising with both buyer and seller throughout the transaction. In short, we do everything possible to ensure that the sale is as transparent and stress-free as possible.
If you'd like to discuss the sale of your property please call us on: Tel: +44 (0) 1865 582 382 Or email: This email address is being protected from spambots. You need JavaScript enabled to view it.
Our Partners
Smart Currency

If you're buying or selling a property in France then it's more than likely that you'll need to transfer your funds from one currency to another (typically, Sterling to Euros or vice-versa). Using a currency broker is the most secure and cost-effective way of doing this. We use Smart Currency Exchange. They have a dedicated overseas property team who will guide you through the payments process, whilst ensuring you get the best possible rate of exchange.
It's worth registering at the start of your property search so that you can be kept up to speed on market fluctuations etc.
French Mortgage Connection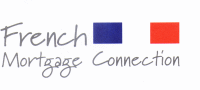 French Mortgage Connection provide free initial decisions in principle and mortgage quotes for property in France. They have an excellent overview and understanding of the French lending system and will be able to advise on the most suitable mortgage.
If you'd like to be put in touch please email This email address is being protected from spambots. You need JavaScript enabled to view it.
France Tax Law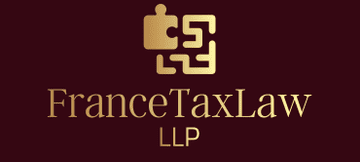 The bi-lingual team at France Tax Law are based in the UK but specialise in French property conveyancing, tax and estate planning. They offer an added layer of expertise and insight when it comes to buying a property in France.
If you'd like to be put in touch please email This email address is being protected from spambots. You need JavaScript enabled to view it.