Travel is obviously somewhat tricky these days, but our partners in the Dordogne have been unleashing their inner 'Tarantino' and have mastered the art of 'the Virtual Tour'.
Here's our pick of the vids this week....
Situated right on the banks of the river Dordogne and with permissive mooring, this stone house is bright and spacious, with a large swimming pool and, of course, those views over the river.  It's a quick stroll across the bridge to the shops and restaurants in town.... Let's take a look........ through the keyhole!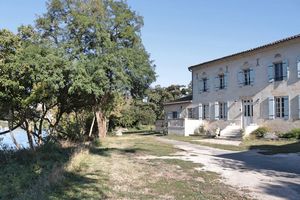 Dordogne riverside country house - Virtual Tour
Further details for this property are available here on our website.  Many of the properties on our website now have video tours available, so if you spot any houses you'd like to explore further, do get in touch for a virtual look-around.